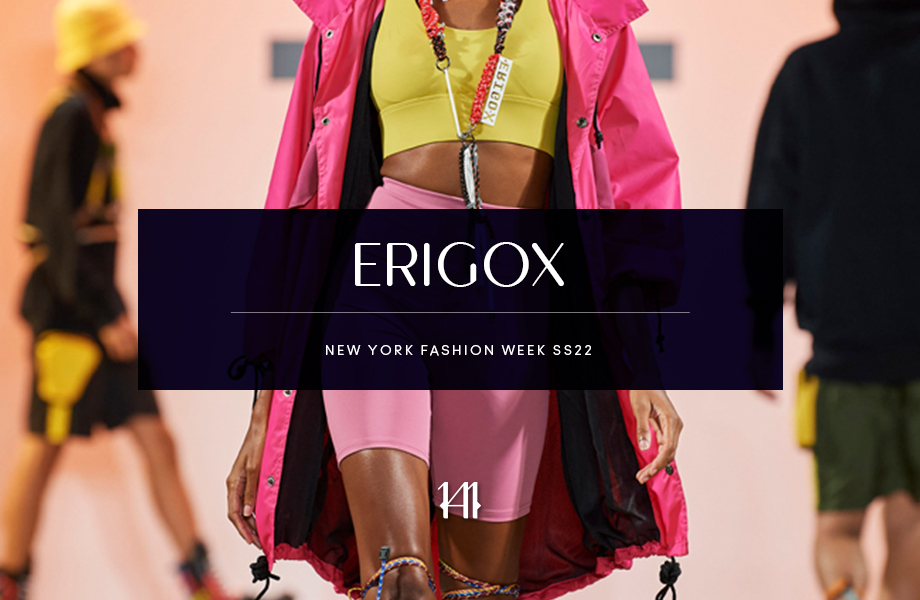 As one of Indonesia's leading fashion brands, Erigo was founded in 2011, with a primary focus on streetwear and paying homage to the brand's heritage through its first collection featuring native batik and ikat designs. The brand's founder Muhammad Sadad grew up in the small town of Medan in Indonesia and founded a successful concert ticket sales company.
The brand's success drove the development of Erigo X as an international and accessible brand for all audiences, while maintaining its Indonesian heritage. In 2019, Erigo was awarded the fashion award by Shopee Indonesia. Although the brand's goal is global expansion, the products are manufactured in Indonesia with the intention of generating more jobs in Indonesia.
The first runway show by Erigo X was presented at NYFW. The brand presented its Spring/Summer 2022 collection featuring distinctive construction, impeccable detailing and a lot of color from monochromatic to technicolored clothes. Each look carried its own concept; from wide leg track suits, embroidered and piping detailing and unique takes on drawstrings and even a sportswear-inspired suit for the semi-casual office.
The brand's attention to construction was strong for sportswear, from eccentric cutouts to traditional Indonesian architectural accessories. In multiple pieces, it was possible to appreciate the Erigo X embroidery. This brand fused fashion with functionality, through modifications, details and new ideas in already known garments. With more than 30 models that showed a wide diversity, Erigo included some popular TikTokers with the intention of showing the focus of the brand "Fashion for all".
Whether an all-black look or elements of a neon color palette such as orange, lemon, turquoise blue, among others, all pieces were made from luxurious cotton and textile blends. The collection certainly created a strong footstep for Erigo X on the NYFW scene and in its future development.